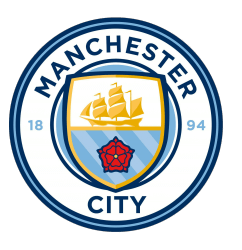 vs

Manchester City vs Liverpool Liput

Takaisin
Lippujen suodatin
Suodata
Kategoria
Info
Tyyppi
POV
Quantity
Hinta
Kategoria
Info
Tyyppi
Quantity
Hinta
Premium Executive :
Padded Executive Seats In the Long Side Middle Tier Tickets.



£780.00
Premium Executive :
Padded Executive Seats In the Long Side Middle Tier Tickets.



£780.00
Premium Executive :
Padded Executive Seats In the Long Side Middle Tier Tickets.



£900.00
Tietoja Manchester City vs Liverpool jalkapallolipuista
Lue nämä huomautukset ja tiedot ennen Manchester City vs Liverpool -lippujen ostoa:

Tapahtumapäivämäärä- ja aika voivat muuttua - nämä muutokset eivät ole yhteydessä Football Ticket Netiin vaan tapahtuman järjestäjään - suosittelemme ajoittain varmistamaan tapahtuman oikean ajan ja paikan sekä tekemään tarvittavat järjestelyt, jotta pääset uuteen aikaan tai paikkaan siirrettyyn tapahtumaan. Pahoittelemme, mutta siirretyistä otteluista maksettuja rahoja ei voida hyvittää - liput ovat voimassa uutena päivämääränä ja aikana.


Football Ticket Netin käyttämät kategoriat eivät aina ole samat kuin virallisen järjestäjän käyttämät kategoriat. Täsmällistä katsomoa, riviä ja istuinpaikkaa ei ole mahdollista selvittää etukäteen. Paitsi yksittäislippuja ostettaessa liput on taattu vierekkäisiksi - jos toivot useamman kuin kaksi vierekkäistä paikkaa, ota meihin yhteyttä, niin teemme kaiken mahdollisen toteuttaaksemme pyyntösi.

Football Ticket Net on markkinapaikka, joka on erikoistunut loppuunmyytyihin ja vaikeasti myytäviin hanki jalkapalloliput, Football Ticket Net ei ole yhteydessä, ei toimi eikä toimi millään tavalla sidoksissa mihin tahansa viralliseen järjestäjään, joukkueeseen, tapahtumapaikkaan tai lipputuloon. Suurin osa lipuistamme myydään niiden nimellisarvon ylittävään hintaan, joka määräytyy kysynnän ja saatavuuden mukaan, mikä edellä mainituista syistä tarkoittaa sitä, että lippuun merkitty hinta ei ole sama kuin myyntihintamme.


Kaikki maksetut tilaukset ovat lopullisia ja taattuja. Valitettavasti lippuja ei voi perua. Huomaa, että tilaustasi hyväksyttäessä me vahvistamme hankkijoiltamme tai myyjiltä lippusi.


Football Ticket Net takaa, että lippusi toimitetaan ajoissa ennen ottelua turvallisella ja varmalla tavalla. Liput toimitetaan niin nopeasti kuin mahdollista, yleensä 3-7 päivää ennen ottelua ja useimmiten liput saapuvat asiakkaillemme 1-2 päivää ennen ottelua, joskus jopa ottelupäivän aamuna.


Voit olla varma siitä, että toimitamme liput asiakkaillemme ajoissa ja saat liput käteesi ennen ottelun alkua. Toimitustapamme (ottelusta riippuen) ovat seuraavat: rekisteröity posti, toimitus hotellin vastaanottoon tai portinvartijalle, noutopaikat (etukäteen sovittu paikka, jossa tapaat jonkun hankkijoistamme tai yksityisistä myyjistä) tai e-lippu (lähetetään sähköpostitse).

Football Ticket Net suosittelee, että yrität hankkia liput suoraan järjestäjältä, ennen kuin ostat lippusi meiltä - jos lippuja ei ole jäljellä (loppuunmyyty) tai lippuja on saatavilla vain jäsenille (vaikeasti saatavat) - Football Ticket Net on optimaalinen paikka, josta voit ostaa liput turvallisesti ja varmasti.
Lisää Manchester City otteluja

VS

Champions League Final 2023
Champions League Final
Ataturk Olympic Stadium
, Istanbul, Turkey
Istanbul, Turkey
10/06/23 Sat 22:00

VS

Manchester City vs Yokohama F.Marinos
Friendly Matches
New Japan National Stadium
, Tokyo, Japan
Tokyo, Japan
23/07/2023 Sun. TBA

VS

Bayern Munich vs Manchester City
Friendly Matches
New Japan National Stadium
, Tokyo, Japan
Tokyo, Japan
26/07/23 Wed 19:30

VS

Manchester City vs Atletico Madrid
Friendly Matches
Seoul World Cup Stadium
, Seoul, South Korea
Seoul, South Korea
30/07/2023 Sun. TBA

VS

FA Community Shield 2023
FA Community Shield
Wembley Stadium
, London, United Kingdom
London, United Kingdom
06/08/2023 Sun. TBA
Katso kaikki Manchester City ottelut


VS

Karlsruher SC vs Liverpool
Friendly Matches
Wildparkstadion
, Karlsruhe, Germany
Karlsruhe, Germany
19/07/23 Wed 17:30

VS

Liverpool vs Leicester City
Friendly Matches
National Stadium, Singapore
, Kallang, Singapore
Kallang, Singapore
30/07/23 Sun 17:00

VS

Liverpool vs Bayern Munich
Friendly Matches
National Stadium, Singapore
, Kallang, Singapore
Kallang, Singapore
02/08/23 Wed 19:30

VS

Liverpool vs Sheffield United
Premier League
Anfield
, Liverpool, United Kingdom
Liverpool, United Kingdom
12/08/2023 Sat. TBA

VS

Chelsea vs Liverpool
Premier League
Stamford Bridge
, London, United Kingdom
London, United Kingdom
12/08/2023 Sat. TBA
Katso kaikki Liverpool ottelut

Soita minulle takaisin
Soitamme sinulle maksutta
Pyyntösi on jätetty onnistuneesti
Asiakaspalvelu / Myyntiajat
Monday - Thursday: 8AM - 5PM (GMT)
Friday: 8AM-3PM (GMT)
Saturday - Sunday: 9AM - 2PM (GMT)
Ota meihin yhteyttä sähköpostitse